Vitrum Welcomes Co-op Students from Simon Fraser University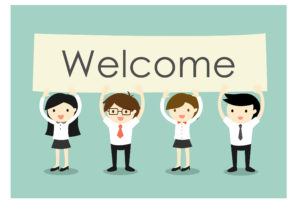 VITRUM™ Glass Group is pleased to announce that we have partnered with the Simon Fraser University's Student Co-op program. On Thursday, September 13th, Vitrum will welcome Mansangeet and Amrita to our team.
VITRUM™ Glass Group believes that Co-op programs provide benefits to students, employers, and to the community at large. These partnerships allow students to apply their classroom learning to real-world scenarios. Students bring a passion for their field of expertise that helps to inspire their new workplace colleagues. Their fresh perspective, combined with the experience of in-house managers and co-workers often leads to new efficiencies and higher productivity. It is this combination that truly fosters great ingenuity.
At Vitrum, we are hopeful that our students will take pride in their work and that they will bring renewed energy and fresh ideas, which will help invigorate our in-house teams. We hope that motivation, dedication, and a sense of pride for resolving issues and overcoming challenges will reverberate throughout our team. Finally, we are hopeful that their precision to detail, and our understanding of the process as a whole, will help us to re-examine many processes which will make us stronger, united, and even better.
On a larger scale, co-op programs provide tomorrow's leaders with one-on-one mentoring from skilled and knowledgeable specialists. They gain experience, and necessary guidance. Later, they enter their communities with greater capabilities, resourcefulness, and dedication.
Both Mansangeet and Amrita are in the Mechatronics Engineering program at Simon Fraser University and both will work with us on special assignments during their 4-month term. Over this 4-month term we will share our passion for glass with them, and in return we have no doubt they will share their ambition and determination with us.
We wish both Mansangeet and Amrita success in their co-op with us, as well as with their continued studies within the prestigious Mechatronics Engineering program at Simon Fraser University.