Oversized Low-E is here

Large expanses of glass make amazing building facades.  However, in the past, architects and glaziers have had to tailor their vision, due to stringent sizing capabilities of North American MSVD (Soft-Coat) Low-E glass.
Now there's an option for oversized low-e glass – Saint-Gobain's Cool-Lite SKN 174 
Vitrum Glass Group is the only glass fabricator in Western North America that can offers glass from all three major primary float manufactures, ensuring our customers have access to the products they require, without compromise.  If oversized high performance glazing is a requirement of your next project Vitrum is equipped to fabricate insulated glass units using Saint Gobain's Cool-Lite SKN 174 in sizes up to 98″ x 190″.
This high performing glass offers an alternative to PPG's Solarban 60 and Guardian's Super Neutral 68 – but in a sheet size of 126″ x 200″, and is stocked by Vitrum in 6mm & 10mm thicknesses.
Stock Sheet Size Comparison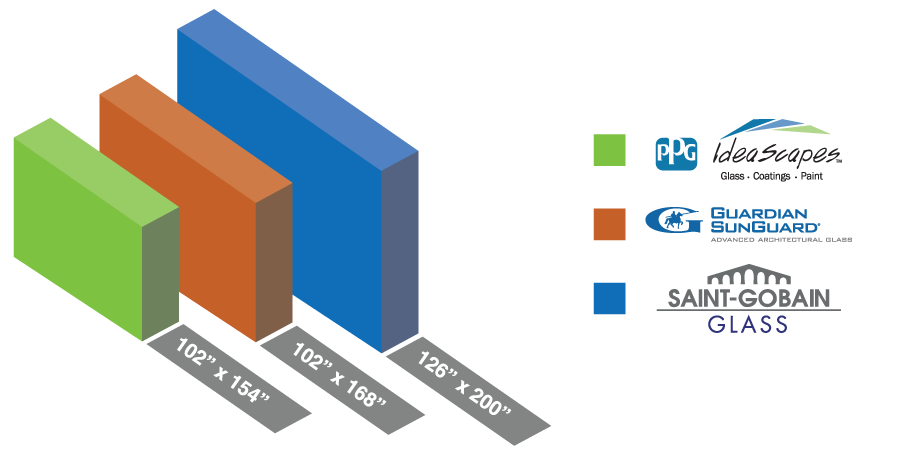 Performance Values
Visible Light
Transmission %
Shading
Coefficient
Solar Heat Gain
Coefficient
U-Value
Saint-Gobain Cool-Lite SKN 174
67%
0.44
0.38
0.29
PPG Solarban 60
70%
0.44
0.38
0.29
Guardian Super Neutral 68
67%
0.43
0.38
0.29
Clear
79%
0.81
0.70
0.47
All performance values are for centre of glass, tabulated data is based on NFRC methodology using the LBNL Window 7 software.
Comparison units are 1-inch (25mm) with ½" (13mm) airspace and two ¼" (6mm) clear lites  Please contact Vitrum for custom glass combinations.
For more information on Saint Gobain's Cool-Lite SKN 174, please take a look at the following brochure or request a sample kit today.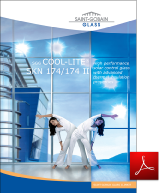 Request Sample