Vitrum's electrochromic glass activated by HALIo® SMART-TINTING technologies
The world's most advanced smart glass for windows, interior walls, and skylights.
The Halio Natural Light Management SysteM
Halio combines the most advanced electrochromic (EC) technologies with a powerful, secure, easy-to-integrate cloud-based automation system. Vitrum's electrochromic glass activated by Halio smart-tinting technologies allows you to shape light, control how much heat gets in, and manage privacy–all without blinds or shades.
Vitrum's electrochromic glass activated by Halio smart-tinting technologies uniformly tints to a neutral cool gray shade when the sun gets too hot or too bright. It's the only smart glass that's responsive and looks natural at the same time. Tinting can be manually controlled or fully automated.
Halio can be configured to work with just about any type of glass to meet your performance goals. With Halio, buildings and homes are greener, more energy-efficient, and healthier. Best of all, Halio windows are ready for anything the future might bring.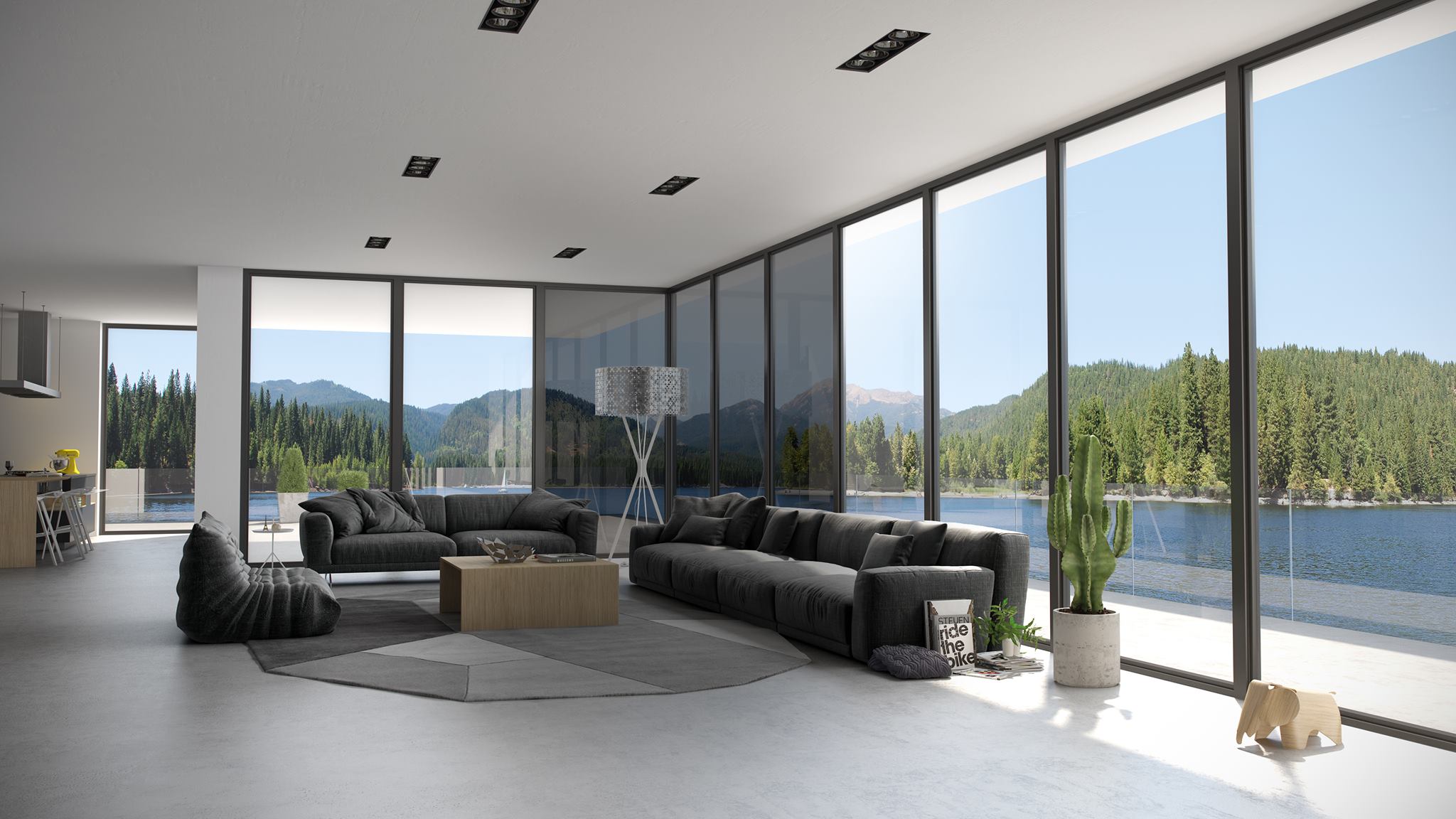 Learn More about Vitrum's Electrochromic Glass Activated by Halio Smart-Tinting Technologies
Halio for Architects
Meet building codes while increasing window-to-wall ratio.
Select coatings and glass you want from the fabricators you trust.
Design for maximum daylight and unobstructed views while managing solar heat gain and glare.
Learn More
Halio for Developers
Attract long-term, higher-value tenants that desire views and daylight as an amenity, while shortening lease-up times and vacancy periods.
Reduce CapEx by downsizing HVAC equipment, gaining sustainability credits, and qualifying for utility/local rebates.
Increase your net rentable area while lowering OpEx for a higher net operating income.
Satisfy ESG requirements from capital investors.
Learn More
Halio for Glaziers
Get EC IGUs from trusted and familiar Halio Certified Fabricators.
Handle the EC IGU as you would standard low-e glass, except for the short low-voltage electronics pigtail.
Halio Professional Services support to provide all needed information to make the job go smoothly.
Learn More about Halio Smart Tinting Technologies by clicking the video below and watching the other videos provided by clicking here.