Mark Spoorenberg Appointed as COO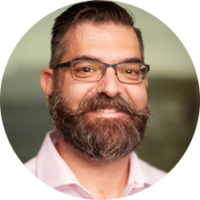 Vitrum Glass Group Expands Executive Suite, Appoints Mark Spoorenberg as Chief Operating Officer
Vitrum Glass Group, a leading North American glass fabricator, announced on March 4, 2019 that Mark Spoorenberg has been appointed as Chief Operating Officer. Spoorenberg's leadership and operational experience spans more than 15 years with large multi-national companies such as Clearly.ca and Amazon. As COO, Spoorenberg will lead all business operations as well as direct both finance and administrative functions.
"Mark has a successful track record of meeting growth targets during periods of rapid expansion." said Thomas Martini, President of Vitrum Glass Group, "As Vitrum continues to grow and expand in various markets, we are thrilled that Mark will oversee and guide this growth."
Prior to joining Vitrum Glass Group, Mark Spoorenberg acted as Chief Operating Officer for Clearly.ca. As Chief Operating Officer, Spoorenberg implemented and met many operational challenges during a period of accelerated growth. He also spent four years as Senior Operations Manager with Amazon, where he drove quality and process change initiatives leading to many plant efficiencies.
Spoorenberg will report directly to Thomas Martini, President of Vitrum Glass Group, and Gemma Martini, CEO of Vitrum Glass Group. Moving forward all branches and departments will report to Spoorenberg, which will allow the executive team to remain focused on growth opportunities and broader strategic planning.